The book contains two forms of texts. One is the poem named "Ode to Typography" by Pablo Neruda, and the other one is the essay named  "The Crystal Goblet(essay) " by Beatrice Ward. 


The two contents are distinctly different in forms of writing, but both express love and respect to the existence of typography. Therefore, after reading the two, I came across the idea of combining them via an interesting book format - a book within a book. The poem is placed on the inner part of the book that acts as a core, and the essay is placed on the outer portion which serves as a structural frame.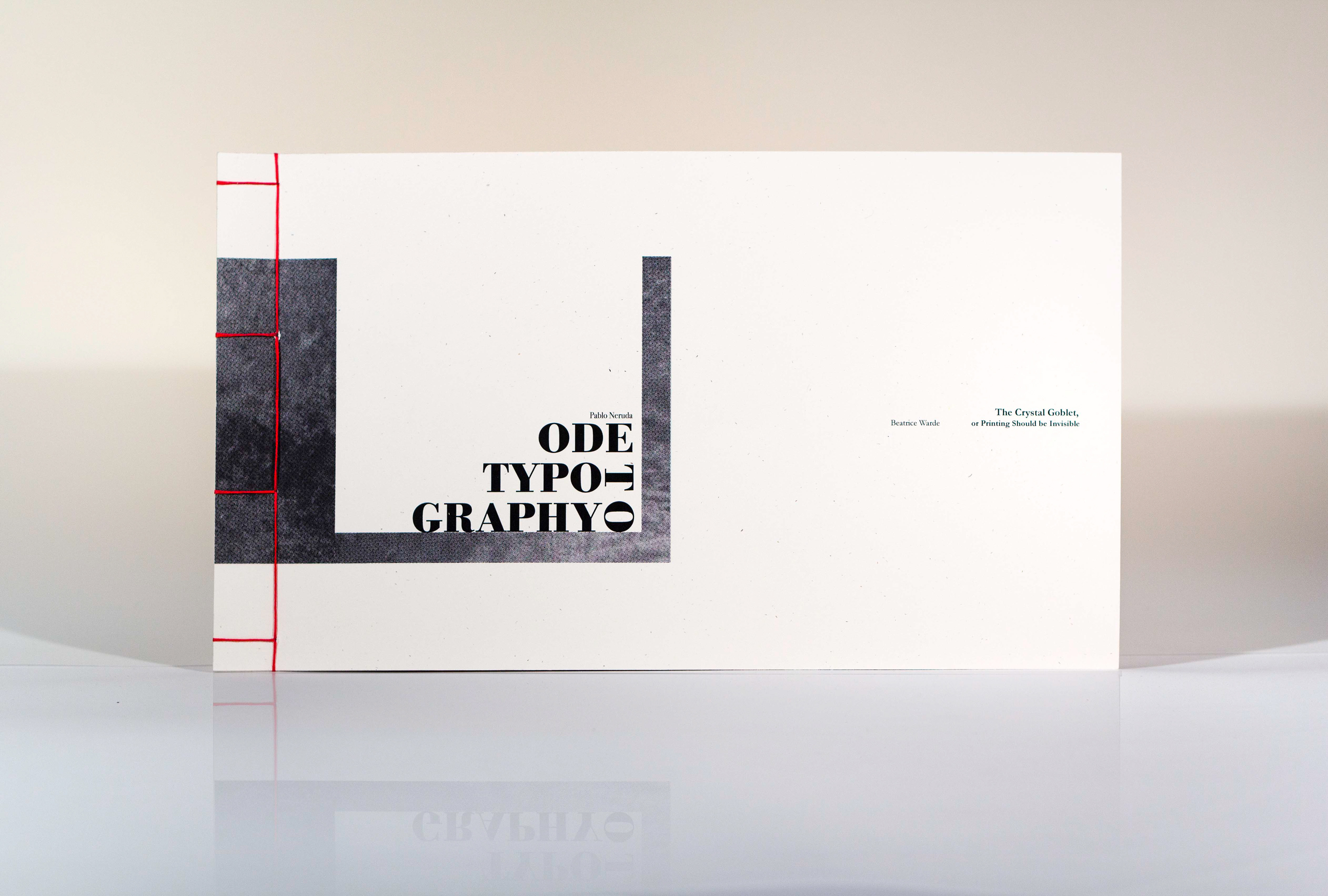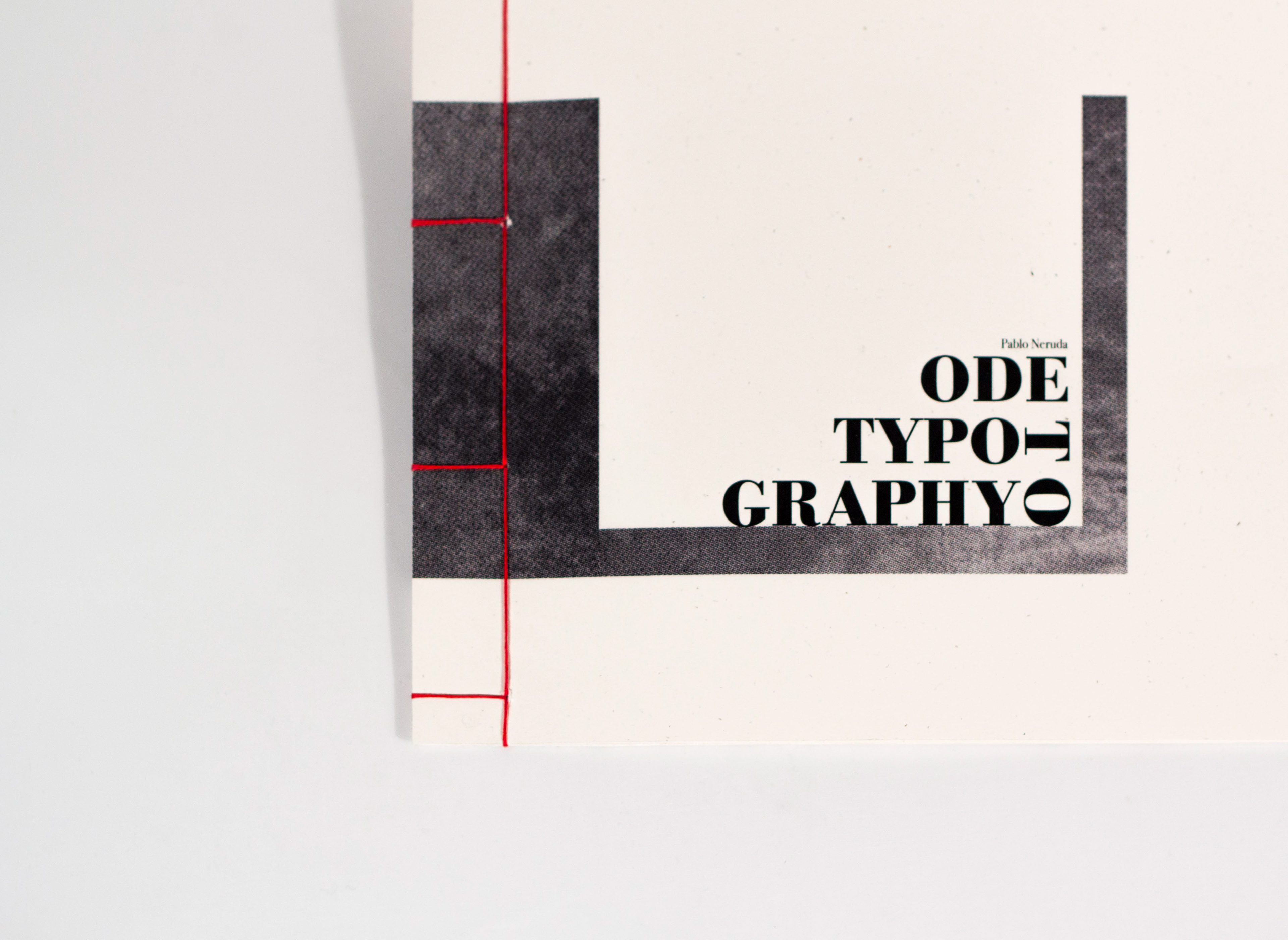 The concept of the layout parallels to the idea of " glass of wine" in "The Crystal Goblet".  The frame section functions as the clear wineglass which remains settle and supportive. The core section displays strong visual expressions that serve as the delicious wine within the wineglass.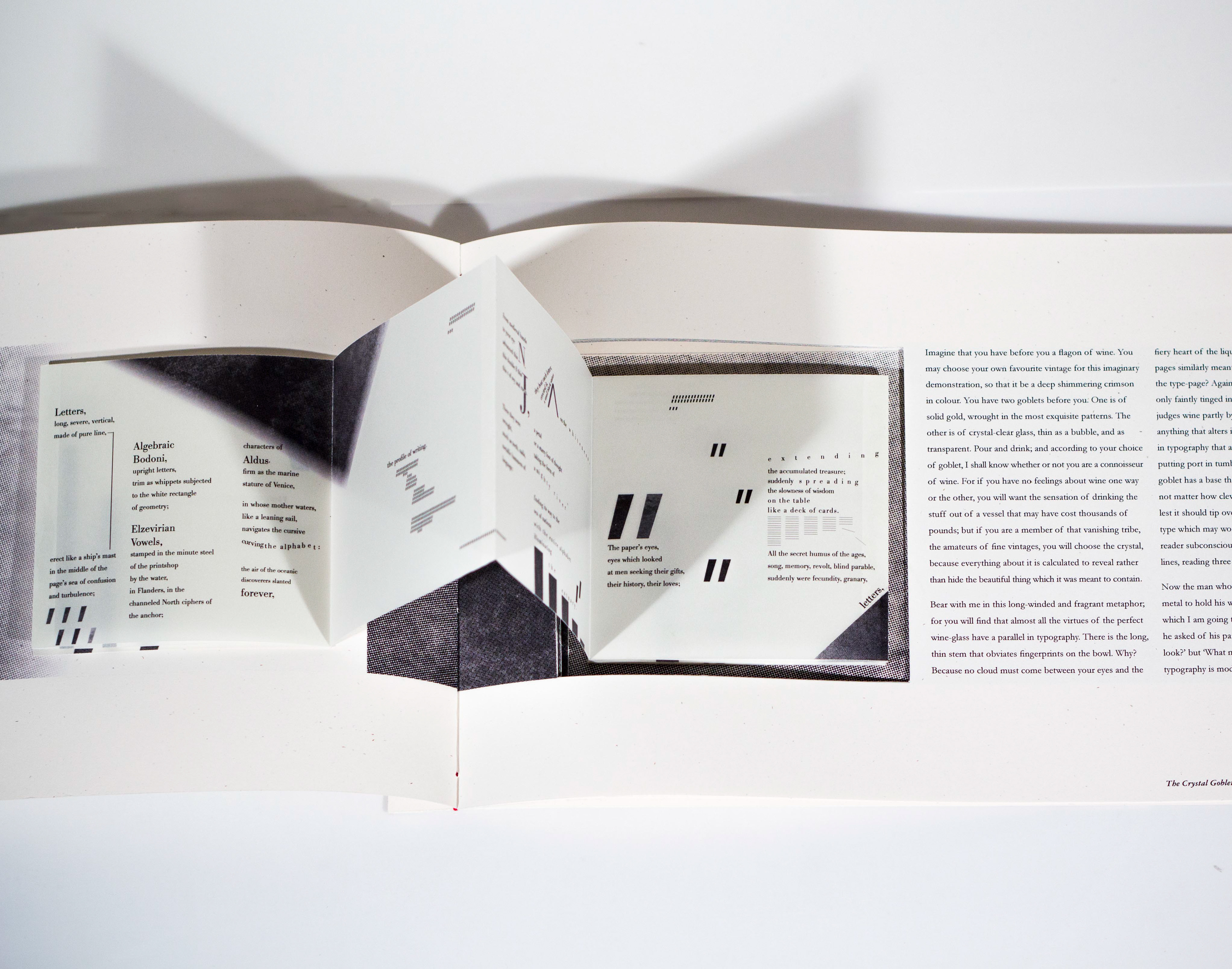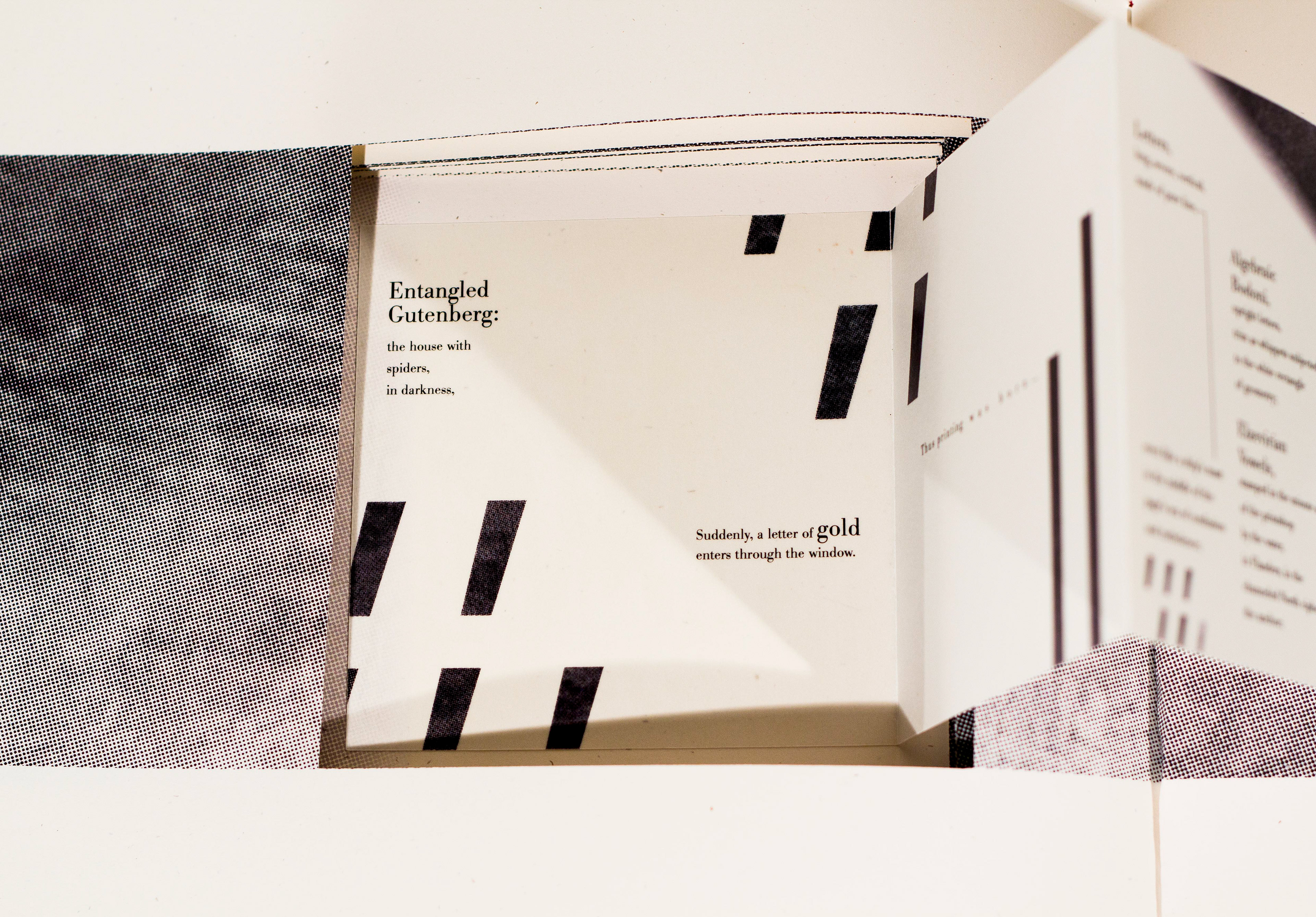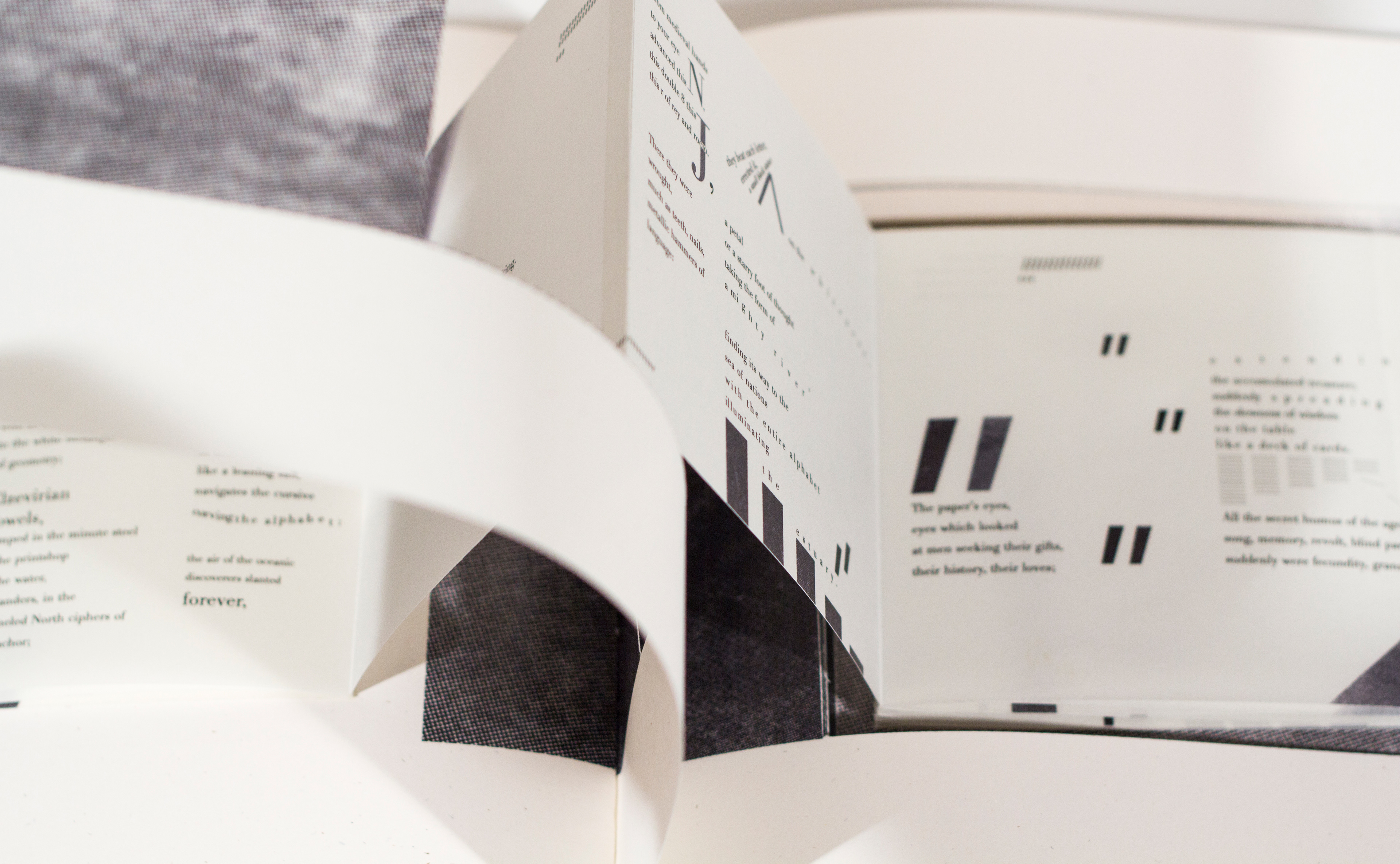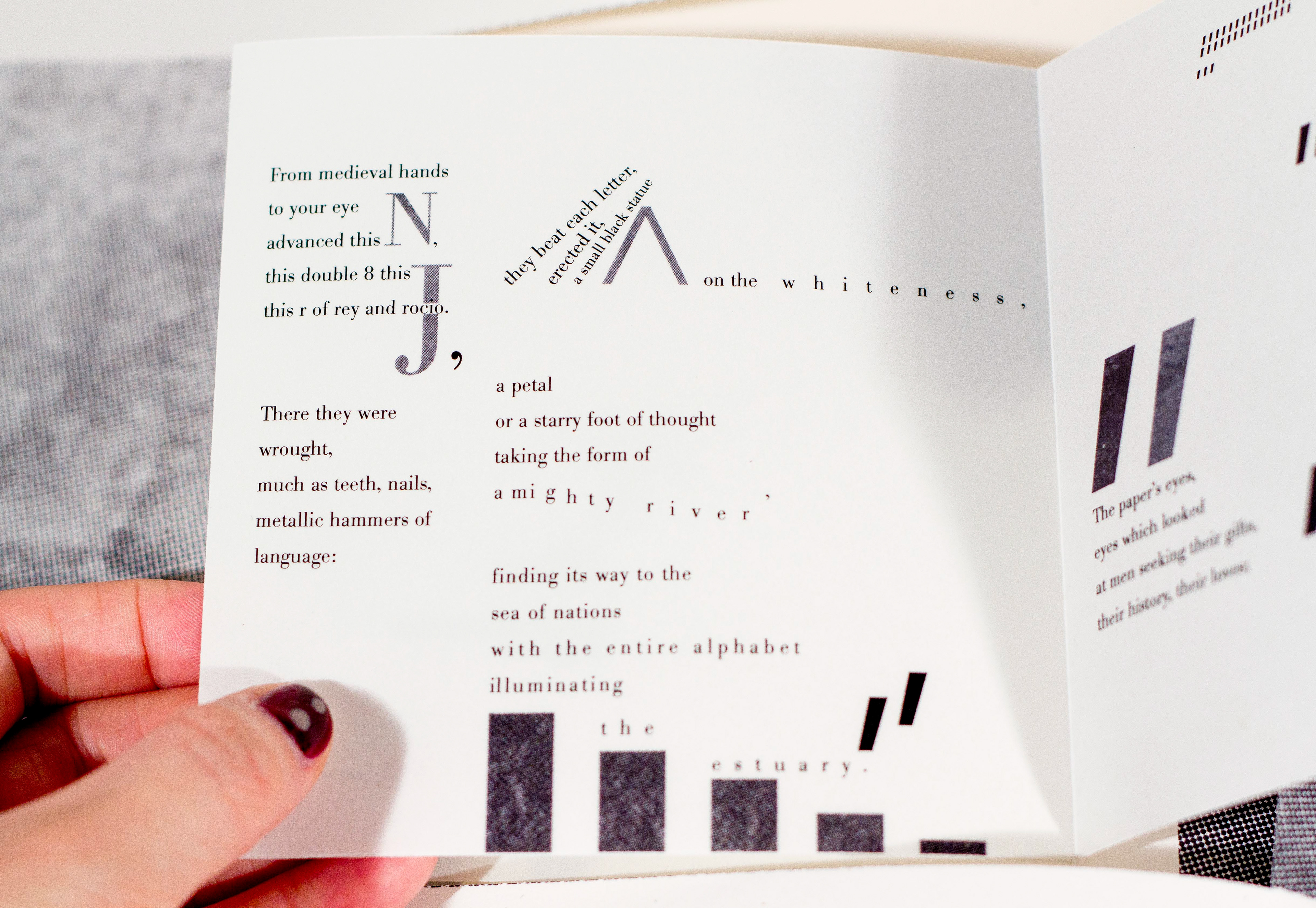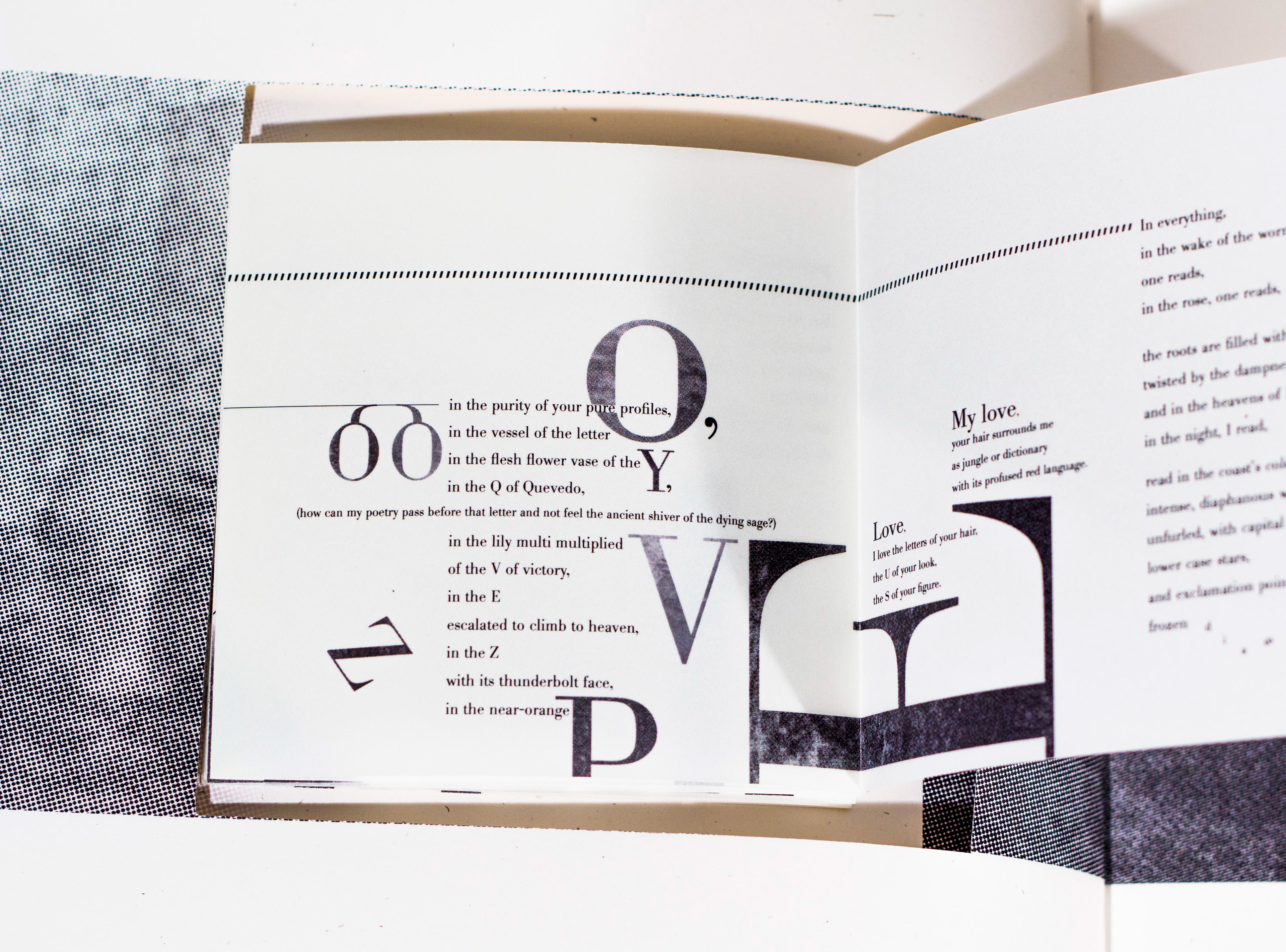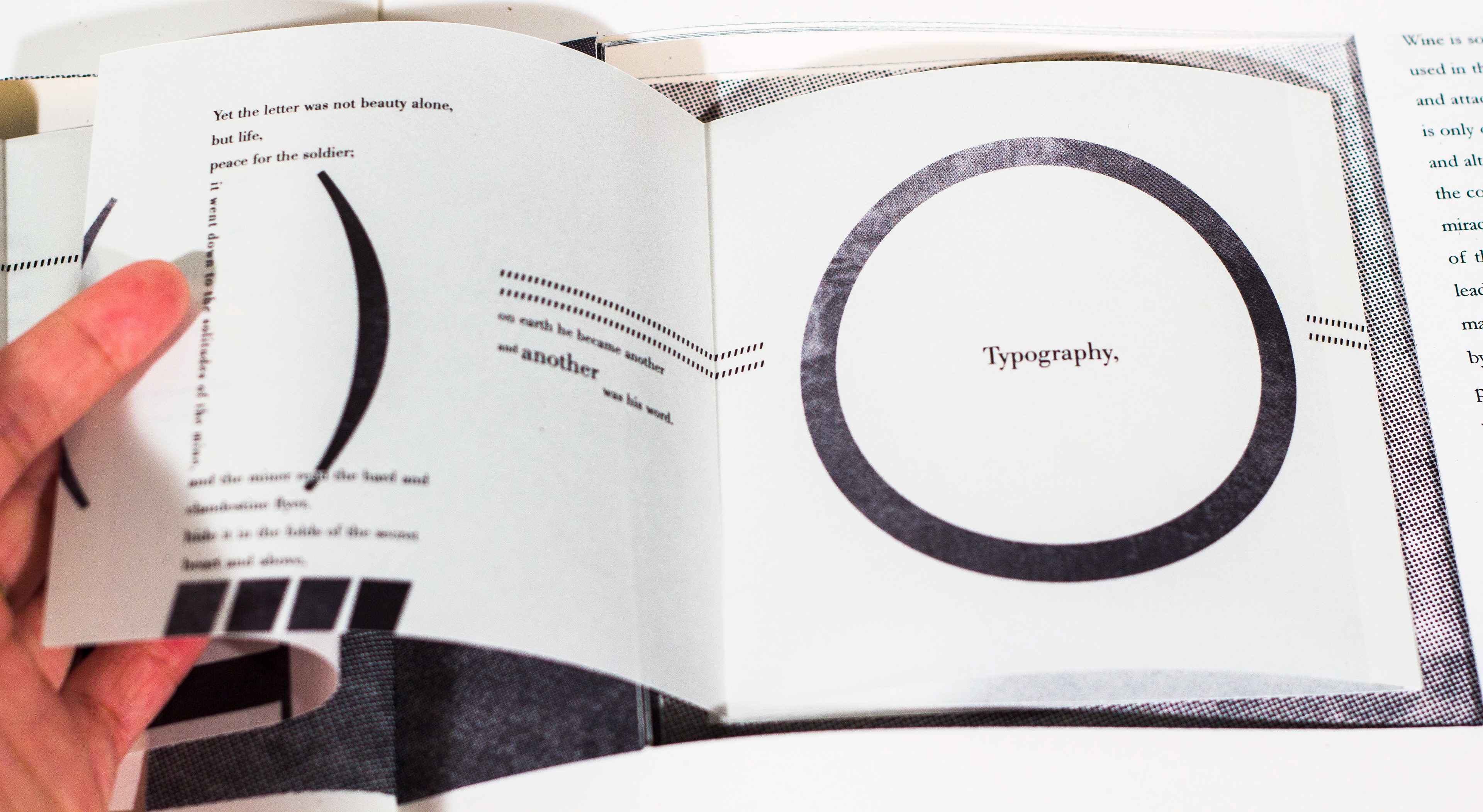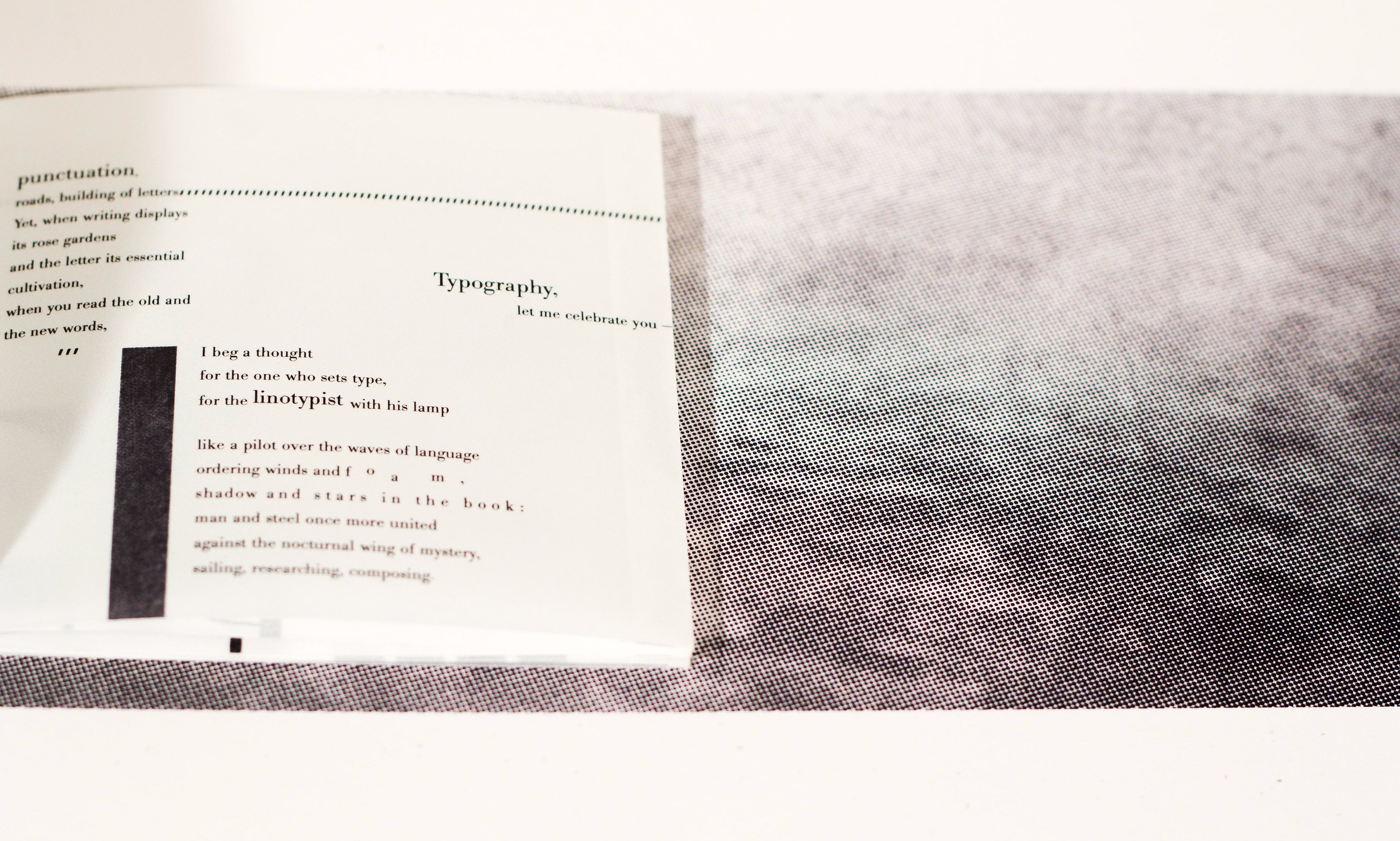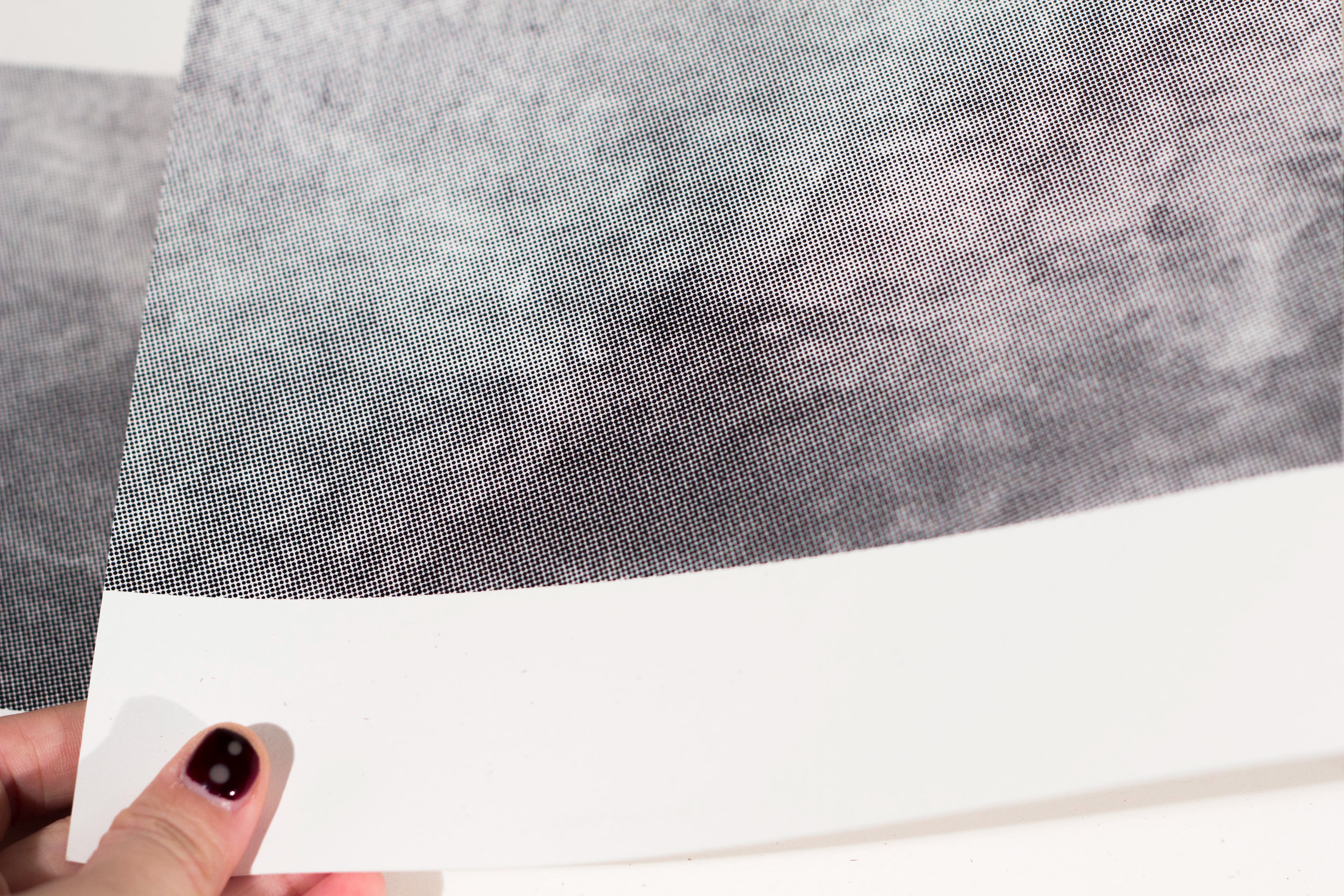 Binding: Japanese stitching
Media:  poem/ vellum, essay/ speckletone true white #100 & #70